June 4 - Bonus Hour
Club Sunday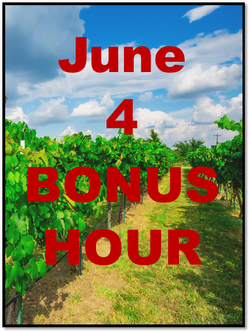 Join the BONUS HOUR Experience!
Now open to ALL members and their guests, TWC's Wine Club Sunday Bonus Hours focus on expanding your knowledge of all things wine. For June's Club Sundays, the Bonus Hour will feature a sensory experience that highlights wine aromas. Join us to identify and discuss various aromas and apply them to the "5 steps" in wine tasting.
The cost for this experience is $25/person, and space is limited…so be sure to sign up when you reserve your spot for Wine Club Sunday. Case Club Members may reserve up to 2 tickets complimentary!