The Collective
The Texas Wine Collective is the home of renown Texas Wines Brennan Vineyards, Lost Oak Winery, and McPherson Cellars. Each of these wineries has a unique story to tell that is echoed by each of their beautiful wines.
---
BRENNAN VINEYARDS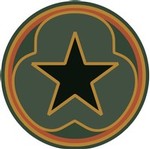 Brennan Vineyards was founded in 2001 by Dr. Pat and Trellise Brennan. Their love of wine has brought them to where they are today. Brennan Vineyards is located at one of the oldest remaining homesteads in Texas with their tasting room in the Historic McCrary House. Brennan Vineyards is committed to "authenticity from ground to glass" and consumer transparency with all of their products. Not only do they get their hands dirty in the alluvial sandy soils of Comanche and the sandy soils over rock in Newburg, but they also are pleased to work with fabulous grape growers from all across the state of Texas. Each of their wines has its own unique history and story. All Brennan Vineyards "Texas" appellated wines are 100% Texas fruit and Texas produced. Brennan Vineyards was the first Texas winery to receive two double golds for Texas appellation wines in 2015 at the San Francisco International Wine Competition. In 2017, it also received the first-ever TEXSOM International Judge's Selection for "Top Texas Red" and "Top Texas White."
LOST OAK WINERY



Gene Estes, founder and grape grower at Lost Oak Winery near Burleson, Texas, began his winemaking career in 1963 in his family's garage. After years of determined focus and education in the U.S. and France, he perfected both his grape-growing and winemaking skills, and in 1999, he produced his first real wine from estate-grown Vinifera grapes and founded Lost Oak Winery in 2006 with the purchase of Lone Oak Vineyards.
Today, Lost Oak Winery is run by his daughter Roxanne Myers. It remains a family-owned and operated winery just south of Fort Worth. The winery's mission is to provide guests with a relaxed place to enjoy award-winning Texas wine, wine tastings, tours and entertainment. The winery and vineyard offer a picturesque setting located on the banks of Village Creek with five acres of cultivated vineyards, stately oak trees, and winding walking paths. They craft wines from a multitude of varieties in both dry and sweet styles. Five of their wines have been awarded double gold medals, and over 25 others have received gold medals from national wine tasting competitions, including the San Francisco International Wine Competition and Texas International Wine Competition.
Texas wine groundbreaker Jim Evans is the Winemaker for Lost Oak Winery. Jim is a Texas A&M University graduate who has been harvesting grapes and making wine in Texas since 1981. He went to work making wine for the University of Texas Experimental Viticulture and Enology program in 1984 and continued in that position until 1996 when he became Winemaker of Lone Oak Vineyards (now Lost Oak Winery). In 1997 and 2017, Jim was awarded the Louis F. Qualia Award by the Texas Wine and Grape Growers Association (TWGGA) which recognizes the pioneering spirit in a Texas winemaker or grape grower.
McPHERSON CELLARS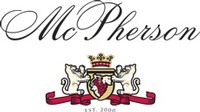 Although Kim McPherson has painted the modern portrait of high-quality winemaking in Texas, his father, Clint "Doc" McPherson, provided all the requisite tools. What started out as experimental vine planting in the 1960s­—at a time when there were virtually none in the entire state—evolved into an extraordinary framework that has since shaped the Texas High Plains landscape today. Doc is, and will always be, recognized as one of the founding fathers of modern Texas wine.
Feeding off the tenacity and vision of his father, Kim completed his enology and viticulture studies at world-renowned UC Davis in the 1970s before heading off to work in Napa Valley. On the heels of the Judgment of Paris, the region was in the midst of a buzzing wine renaissance that would soon reach all corners of the world. Despite being in the epicenter of this bourgeoning wine region, Kim's heart drifted back to Texas: he wanted the same success for his home state.
Fully believing in the still-vastly-unexplored terroir of the High Plains, Kim came back to Lubbock where he crafted wine at local wineries (including his father's Llano Estacado Winery) for the next twenty plus years. In 2000, Kim proudly launched his eponymous label in dedication to his father. Since then, McPherson Cellars has blossomed into a small but thriving operation that focuses on sustainably farmed, expertly crafted, small-batch wines exclusively from the Texas High Plains. The renowned James Beard Foundation has twice nominated Kim as a semifinalist in the "Outstanding Wine, Beer, or Spirits Producer" category. McPherson Cellars wines have been recognized and awarded in several international wine competitions, including the prestigious Texsom International Wine Awards. He continues to play an innovative and dynamic role in the development of Texas's wine industry.