February 7, 2023 | Carl Hudson
Wine Club Release – Feb-2023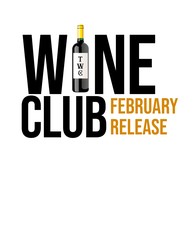 Texas Wine Collective Carl's Corner
Wine Club Release – Feb-2023
The subject today is the February Wine Club Release with pickup events scheduled on Sundays, February 19 and February 26. As in recent years, there will be two sessions each Sunday with opportunities to taste all the wines from this release and enjoy several small food bites to enhance the experience. Check the website – www.texaswinecollective.com to make reservations. Four adults per wine club membership are allowed to join the fun.
Texas Wine Collective Wine Club Release – Feb-2023
Allocation Selection: R=Red, M=Mixed, W=White, S=Sweet
This Red wine allocation includes one from each TWC winery partner.
Brennan Vineyards Reserve Petite Sirah 2019 Texas R/M
Grape(s): Petite Sirah 75%, La Pradera Vyd, Terry Cty; Cabernet Franc 15%, Blackwater Draw Vyd, Terry Cty; Cabernet Sauvignon 7%, Soleado Vyd, Gaines Cty; and Ruby Cabernet 5% (2021) Newburg Vyd, Comanche Cty
Mechanically harvested fruit; cuvées fermented separately in SS tanks with daily delestage (7 days); aged 16 months in used American & French oak barrels; blended and bottled @ 13.8% ABV, 0% RS (DRY)
Black plum color; aromas of plum and dark berry fruit, black tea, and freshly ground black pepper with waft of freshly baked blueberry muffins; flavors of blueberry, chocolate, plums, and, again, black pepper. The expansive mouthfeel and medium-to-full bodied tannins work best with fatty foods like aged, rich cheeses, roasted pork, chicken in mole sauce, or dishes with bold, exotic spices and herbs. It's pretty tasty with BBQ Brisket, too!
Lost Oak Winery Crimson Oak 2020 American R/M
Grape(s): Cabernet Sauvignon 40%, and Merlot 32%, Columbia Valley, Washington; Rubired 18%, California; and Mourvedre 10% (2021), Diamante Doble Vyd, Tokio, TX, Terry Cty
Fermented in SS tanks; underwent malolactic transformation and aged about 8 months in oak barrels, the last 4 months in new American oak barrels. The blend was assembled and bottled @ 14.3% ABV, 0% RS (dry)
Winemakers, Jim Evans and Angela Chapman, created this blend to achieve a balance of rich aromas and flavors, solid structure and tannins. With the mix of fruit sources, this wine carries an American appellation. Crimson Oak is at home with charcuterie platters – a myriad of cheeses, deli meats, dried and fresh fruits, nuts, and olives. It also pairs well with classic lasagna, grandma's beef stew, blue cheese wedge salad, and chocolate chip pecan or walnut cookies.
McPherson Cellars Alicante Bouschet – Block Select 2020 TX High Plains R
Grape(s): Alicante Bouschet 100%, Lahey Vineyards – Newsom Block, Brownfield, TX, Terry Cty
Fermented 9 days in SS tank with overall 25-day skin contact; aged 14 months in a mix of used and new French oak barrels; bottled @ 13.9% ABV, 0.2% RS (dry)
This is another in McPherson Cellars' Block series of wines harvested from a specific parcel of vines with superior quality fruit. Originally from France, Alicante has deep color from both the skin and flesh. The wine has juicy fruit – ripe plums, red cherries, with notes of fresh thyme, pepper, and graphite pencil lead. With a full embrace on the palate and velvety tannins at the finish, this wine pairs well with cream of porcini mushroom soup, spaghetti Bolognese, and grilled meats.
The White wines in this release are based on Rhone varieties, again one from each TWC winery partner:
McPherson Cellars Marsanne-Roussanne 2021 TX High Plains W
Grape(s): Marsanne 60% and Roussanne 40%, Texas High Plains vineyards
Fermented 28 days at 57oF in SS tank; aged in SS tank and then blended before bottling @ 13.1% ABV, 0.3% RS (essentially DRY)
Like Viognier, a neighbor from the Rhône Valley of France, both Marsanne and Roussanne grow well in Texas. Marsanne gives this blend delicate aromas of toasted almonds, a beeswax honeycomb fullness on the palate, and subtle citrus aromas and flavors. Roussanne offers a juicy mid-palate with notes of lemon drop candy, herbaceous tea-like character, nectarine fruit, and a hint of saltiness. The rich flavors and texture remind one of unoaked Chardonnay and it pairs well with seafood, baked poultry or pork, and classic chef or cobb salads.
Lost Oak Winery Viognier 2022 TX High Plains W/M
Grape(s): Viognier 100%, Diamante Doble Vyd, Tokio, TX, Terry County
Fermented cold and aged in SS tank; bottled @ 15% ABV, 0% RS (dry)
This grape variety originated in the Rhône Valley of southern France and has now spread to many regions around the world. It produces spicy, aromatic wines with aromas of white flowers, peach, sweet citrus, and a hint of minerality. This fuller bodied version has flavors of ripe pear, melon, and apple, finishing with a twang of mandarin orange and soft ginger spice. Pair with parmesan and tomato slices, baked triple cream brie, fruit salad with poppy seed dressing, garlic shrimp, and lemon cream crepes or citrus shortbread cookies.
Brennan Vineyards Viognier 2022 TX High Plains W
Grape(s): Viognier 100%, Texas High Plains vineyards
Mechanically harvested fruit was pressed at Reddy Vineyards and the juice shipped to Comanche; fermented cold at 52oF; aged on the lees in SS tank with no malolactic transformation; bottled @ 14.1% ABV, 0% RS (dry)
As noted above, this Rhône Valley grape has adapted well to Texas and produces floral, aromatic wines loaded with aromas and flavors of stone fruits – peach, nectarine, apricot. There are notes of key lime zest, bosc pear, and ginger-spiced peach puree. The mouthfeel is silky and rich with good fruit/acid balance. Pair with bacon wrapped quail (bacon wrapped just about anything), charbroiled oysters or shrimp, white cheese fondue, and fried squash or okra with garden herb ranch.
The Sweet wines offered are all based on a Muscat variety and cover a range of sweetness levels:
Lost Oak Winery Orange Muscat 2022 TX High Plains S
Grape(s): Orange Muscat 100%, Diamante Doble Vyd, Tokio, TX, Terry Cty
Machine harvested, pressed, fermented cold using a stop-ferment process that preserves a bit of the natural sugar to give the wine bright acidity and light, fruity sweetness. Aged in stainless steel tank (no malolactic transformation) and bottled @ 12.4% ABV, 2.0% RS (semi-sweet)
Bountiful aromas of sweet pea flowers, candied pear, honeycomb, and a hint of tangerine. Bold flavors follow with ripe peach, mango, and an essence of Meyer lemon on the lingering finish. Pair with spring rolls and spicy peanut sauce, Korean cucumber salad, citrusy chicken or fish street tacos, thin crust Hawaiian pizza, or orange (Cointreau) infused vanilla ice cream.
Lost Oak Winery Sweet Moscato 2022 TX High Plains S
Grape(s): Muscat Blanc 100%, Reddy Vineyard, Brownfield, TX, Terry County
Machine harvested fruit was fermented cold and aged in SS tank, sweetened, stabilized, and bottled @ 13.8% ABV, 3.5% RS (sweet)
The most widely planted of the 200+ clones of Muscat is muscat blanc or muscat canelli. It not only produces dry, semi-sweet, sweet dessert, and sparkling wines but is widely used for table grapes and raisins. This wine has a soft yellow hue with aromas of papaya, mango, and exotic flowers. Pair with tropical fruit sushi rolls, hamburger with goat cheese, BBQ baked beans, honey-glazed carrots, porkchop with apples, or orange mascarpone layer cake.
Brennan Vineyards Comanche Rose 2020 Texas Comanche County S
Grape(s): Muscat of Alexandria 53%, Newburg Vyd, Comanche Cty; Mourvèdre 32%, Salt and Light Vyd, Comanche Cty; and Pinot Gris, 15% (2022), Reddy Vyd, Brownfield, TX, Terry Cty
Machine harvested fruit was fermented cold and aged in SS tanks; blended, sweetened and stabilized before bottling @ 14.3% ABV, moderately sweet
Dusty rose color; aromas of mandarin orange, orange blossoms, fresh peach; flavors follow the aromas with a subtle mouthfeel and sweet, refreshing finish. Pair with BBQ chicken, creamy soft cheeses, or slightly spicy fare like curry, Thai, or Mexican.
Comments
Commenting has been turned off.